Cook in Ski Miquel Chalet-Hotel
We are looking for passionate Cooks who want to work in a chalet-hotel environment providing high quality food for 25-40 guests each week.  This is a full-time position for the winter season, working alongside a Resort Manager and Hosts with support from a qualified Chef.
Our holidays include a continental breakfast, afternoon tea and a 3-course evening meal, with canapés before and a cheese course afterwards.  We have our own Cookbook, with menus that are pre-planned for each week, and our chefs are responsible for ensuring the food is cooked and served to the prescribed standard.
This job is ideal for someone who is hard-working and organised, as this means you will get the most time out on the mountain.  This position is available in our French and Austrian resorts.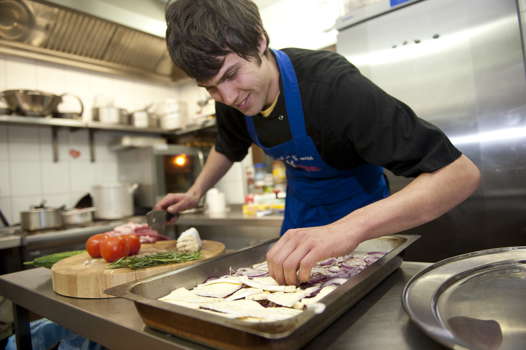 The Role
The following is an outline of the principal tasks that are expected of our Cooks:
Assist with breakfast (working with our Hosts), the main job being to cook a hot dish to order (usually eggs or pancakes) during breakfast service between 8am until 9am.
Bake cakes and biscuits for afternoon tea
Prepare pre-dinner canapés
Prepare a 3-course evening meal for 25-35 guests, adhering to the Ski Miquel Cookbook.
Some weeks there may be children present who will have a simplified meal before the adults sit down to eat.
Maintain a clean and hygienic kitchen.
Assist the Chef with ordering stock.
Our most efficient Cooks ensure as much as possible is prepped during the morning and then return to the kitchen late afternoon to finish off in time for dinner service.  We do not offer lunch to our guests in our chalet-hotels, so after you finish your preparation work then your day will be free until you need to return to prepare for the evening meal service.
Our staff all work as a team, and with your guidance the Hosts will help with plating up meals and cleaning the dishes.  Cleaning the kitchen and cookware is the responsibility of the Cook, so that you should all finish work around the same time.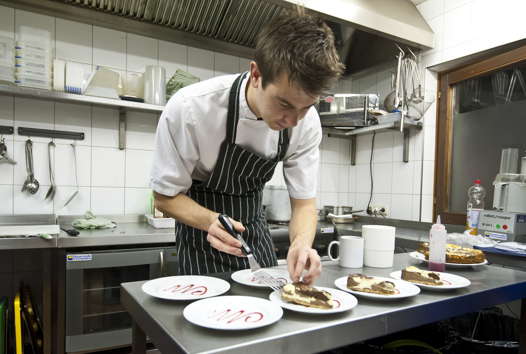 The Candidate
Personal Qualities:
Punctual
Hard-working
Pro-active
Team player
High attention to detail
Good communication skills
Experience:
Previous hospitality/catering experience
Previous experience working in a kitchen
Capable of cooking for up to around 35 people in one sitting
Employment Requirements:
Must have a valid EU passport, or must already have the right to work in the European Union.
Have received vaccinations against Covid-19
English speaker to communicate with staff and guests
If you are interested in applying for this position, please send a CV and covering letter to jobs@skimiquel.co.uk