Chalet Host for Ski Miquel
Our Hosts are the cogs that drive our operation in resort - Without them keeping rooms clean, assisting our chefs with food preparation, dealing with guest requests, running the evening service and bar, our chalet-hotels would grind to a halt.  Combining the above with daily ski hosting on the mountain makes it the most varied and visible role that we offer.  It is the Hosts' job to ensure our guests are not on just another ski holiday and to make sure they have a true 'Ski Miquel Experience'.
This is a role for people who are willing to work hard and enjoy all that the mountains have to offer.  The position rewards this work ethic with a job that gives of time on the mountain, as well as being able to interact with our guests, which makes it ideal for someone who is outgoing and loves to meet new people.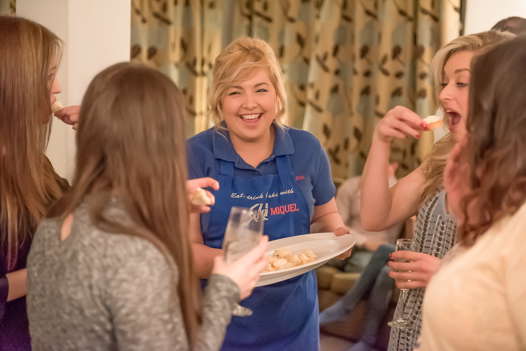 The Role
This is a diverse role, and your responsibilities may well change week to week, with a variety of shifts depending on the resort and the other staff members in the chalet-hotel.  This is a very social position with plenty of time to interact with guests and become a major part of their holiday.  The following is an outline of the principal tasks that are expected of our Hosts over the course of a week:
Chalet Hosting
Preparing and serving breakfast before clearing the dining room.
Prep dining room for afternoon tea.
Clean guest rooms (including the toilets and showers).
Assist the chef or cook with meal preparation.
Assist with making canapes and serve them to the guests.
Set up the dining room for dinner and serve the guests 3 courses with wine followed by cheese.
Changeover day is the hardest workday, with deep-cleaning of all bedrooms, bathrooms and communal areas before the new guests arrive, making sure the chalet-hotel is warm and welcoming.
Bar Service
Set up and be present for afternoon tea served from 16:30-17:30.
Light the fire and open the bar for guests.
Run the bar in the evening through to 23:00 with a break for evening meal service.
Keep the bar and lounge areas clean, tidy, and welcoming.

Ski Hosting
Be ready ahead of the meeting time (usually 09:00-09:15) to greet the guests.
Divide the guests into two groups.
Ski with our guests all morning, stopping for a mid-morning coffee break.
Book a mountain restaurant for lunch around 13:00 each day.
Address the diverse needs of our guests and tailor each day's ski hosting programme to the group's ability.
Ensure the group are always safe.
This is a very social position in which we encourage our staff to interact with the guests become a major factor in the enjoyment of their holiday!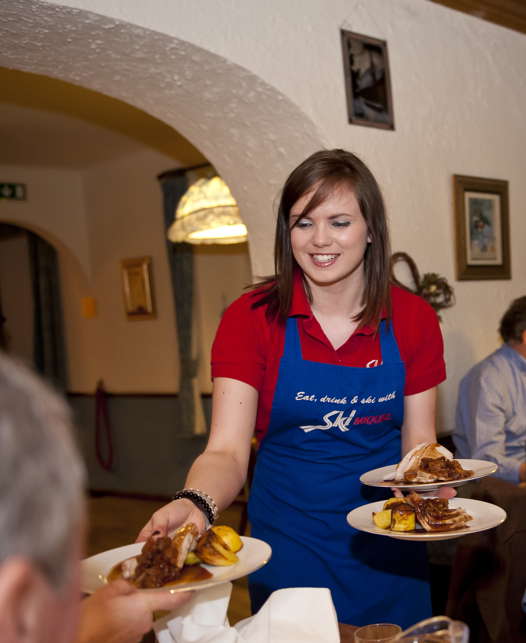 The Candidate
Personal Qualities:
Punctual
Hard-working
Pro-active
Friendly and engaging
Sociable
Team player
High attention to detail
Well-presented
Customer-focused
Experience:
Previous hospitality experience essential
An experienced skier (to Ski Host)
Foreign language (preferred but not essential)
Employment Requirements:
Must have a valid EU passport, or must already have the right to work in the European Union.
Have received vaccinations against Covid-19
High level of English to communicate with staff and guests
If you are interested in applying for this position, please send a CV and covering letter to jobs@skimiquel.co.uk