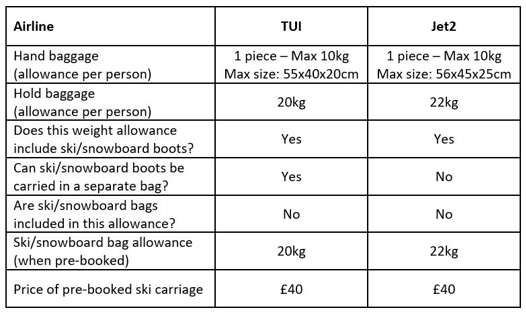 All information is provided to us directly by the airlines.
Please note that excess charges are likely to apply if your baggage is over the permitted weight allowance.
If you require further information or clarification of baggage allowances for Jet2 flights, please refer to their website:
https://www.jet2.com/en/faqs?topic=baggage-and-sports-equipment
Please note with regard to hold bags:
TUI allow you to take multiple bags, provided the total weight is not over 20kg per person (we advise no more than 2 bags each).

Jet2 allow 22kg per person, but it must all be in one bag.