Our

Jobs
Spend a winter working in the mountains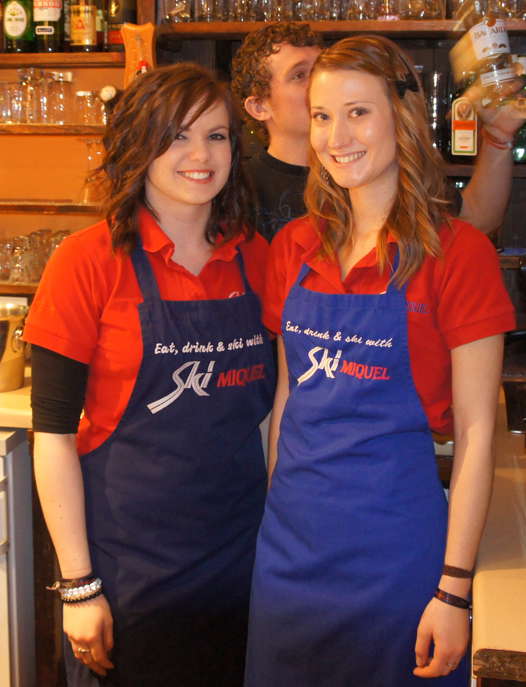 Work for Ski Miquel
Have you always wanted to work a winter season?
Are you put off by the idea of working for a large ski company?
Do you want to work for someone who puts their family values at their core?
For nearly 40 years Ski Miquel has been doing things differently. Offering the best value inclusive packages for our holidays throughout Europe has made us into the much-loved company we are today.
We started in the 1980's, when after a trip to Andorra our founder and a colleague decided to start their own travel business. They stayed in a sub-standard chalet-hotel, the bedding was dirty, the staff unhelpful and the food was second rate. It was then they realised they could provide a far better service, and four decades on that's exactly what we've continued to do.
At our heart are values based upon teamwork and respect for our staff and guests.
We have a small team working full-time in our head office and carry our family-run values through everything we do. We don't hide behind e-mails or answerphones, as we want to talk directly to our customers so that we can provide the best service for them again and again.
As a result, we are proud to be known as the ski industry's best-kept secret, and each year we have around 80-85% repeat bookings or word-of-mouth recommendations.
We don't just look to hire anyone - we look for people who have a similar outlook on life and the same drive to ensure our guests are not just on another holiday but are having a true 'Ski Miquel Experience'.
With 5 or 6 members of staff in each resort, we work hard to achieve the level of service that our customers have come to expect. Creating a fun and friendly atmosphere in our chalets is our main aim.
If you are looking to work for a fun, family-run company during the winter season then you have found it!
Positions available:
If you are interested in applying for any of our positions, please send a CV and covering e-mail to jobs@skimiquel.co.uk
Alternatively, you can complete our simple online application form.