Chalet Host for Ski Miquel
Our Chalet Hosts are the cogs that drive our operation in each of our resorts, and we usually have two Chalet Hosts in each of our chalet-hotels.
Without our Chalet Hosts keeping the rooms tidy, assisting chefs with their prep work, dealing with guest requests and running the evening service, our chalet-hotels would grind to a halt!
It is the Chalet Hosts' job to ensure our guests are not on just another ski holiday and to make sure they have a true 'Ski Miquel Experience'.
This is a job for people who are willing to work hard and enjoy all the mountains have to offer. If you do, you will be rewarded with a job that gives you lots of time on the mountain as well as interacting with guests, making it ideal for someone who is outgoing and loves meeting new people.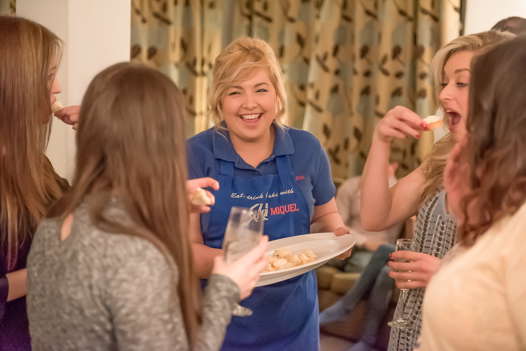 The Role
This is an outline of the general tasks and requirements that are expected of our Chalet Hosts:
In the morning you will assist with breakfast prep, ready for service to begin. Following breakfast, you will clean the tables and breakfast materials away ready for afternoon tea, before cleaning the guest rooms. Cleaning the bedrooms (including toilets and showers) does not take too long with two people, and afterwards you will be free to get out and onto the mountain.
One of you will have to return to the chalet for afternoon tea and to assist the chef with any prep they may require for evening service. Serving canapés and evening service is a busy operation, but as the season goes on you will learn to master it as a team.
Changeover day is the hardest work day, with deep-cleaning of all bedrooms, bathrooms and communal areas before the new guests arrive, making sure the chalet is warm and welcoming.
The Chalet Host role requires early starts and hard work, but gives you a great opportunity to meet guests and to get out to explore the mountains in your free time.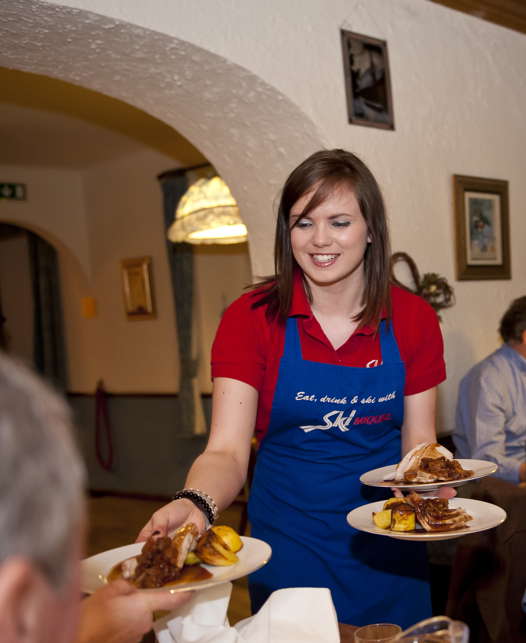 The Candidate
Personal qualities:
Punctual
Hard-working
Friendly and engaging
Team player
Attention to detail
Well-presented
Customer-focussed
Experience:
Previous hospitality/bar experience
Skiing/snowboarding experience (preferred)
Foreign language (preferred)
Employment rights:
Must have a valid EU passport, or must already have the right to work in the European Union.
If you are interested in applying for this position, please send a CV and covering letter to jobs@skimiquel.co.uk