Bar Person & Ski Host for Ski Miquel
The Bar Person & Ski Host is one of the most visible positions in the chalet-hotel. Spending most of your days with guests, you are front-of-house and the main point of contact with Ski Miquel.
Ensuring guests have a good day on the mountain and enjoy their evening in the bar is all part of the job, but creating an atmosphere in the chalet-hotel is an art. It is your job to ensure our guests are not on just another ski holiday and to make sure they have a true 'Ski Miquel Experience'.
This is a job for people who are willing to work hard and enjoy all the mountains have to offer. If you do, you will be rewarded with a job that gives you lots of time on the mountain as well as interacting with guests, making it ideal for someone who is outgoing and loves meeting new people.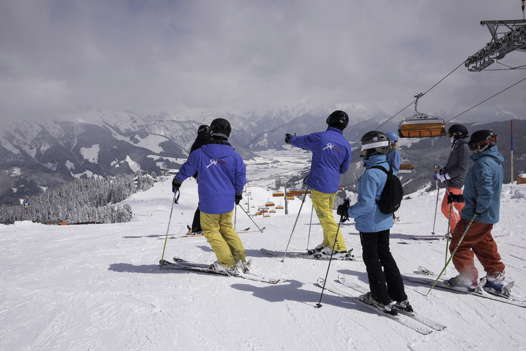 The Role
This is an outline of the general tasks and requirements that are expected of our employees:
Your normal day would include taking guests out at 9am each morning (apart from your day off and transfer day) and skiing with guests all morning, stopping for coffee and lunch before taking them back to the resort after lunch.
As a Ski Host you will need to be able to address the diverse needs of our guests, assessing their ability to join the ski hosting groups, and having expert knowledge on the resort and runs is essential. Tailoring each day's ski hosting to the group's ability is also essential, as well as understanding how to reduce any risks to the guests to ensure their safety at all times.
Most importantly, this job requires you to be friendly and outgoing so you can build a relationship with the guests, and so that you can provide a service that is great fun and the best part of their week's holiday.
You must be more than competent at skiing, and somebody who loves being out on the mountain and does not consider this as hard work.
In the evening you will run a bar service from 7pm until 11pm, whilst also helping with the evening meal service and any other tasks that may be required.
The Bar Person role requires you to run a complete bar service for Ski Miquel guests. You are required to keep the bar and lounge area clean, tidy and welcoming. You are also required to take orders for drinks, as well as monitoring stock and taking payment from guests at the end of each week. You will inevitably be talking to guests and answering any questions they may have.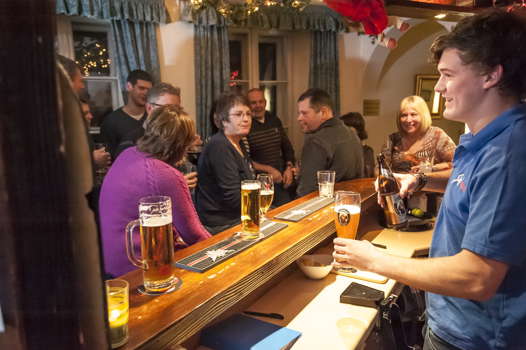 The Candidate
Personal qualities:
Punctual
Hard-working
Friendly and engaging
Calm and collected
Team player
Ability to inspire confidence in guests
Attention to detail
Well-presented
Customer-focussed
Experience:
Previous hospitality/bar experience
Very experienced skier
Foreign language (preferred)
Employment rights:
Must have a valid EU passport, or must already have the right to work in the European Union.
If you are interested in applying for this position, please send a CV and covering letter to jobs@skimiquel.co.uk