Saalbach has always been one of Ski Miquel's most popular resorts and it's easy to understand why. With its picturesque mountain villages, endless skiing, lively après-ski and the welcoming Chalet-Hotel Christina as our base, it has long been a firm favourite for many of our guests.

Here are five of our favourite things about Saalbach: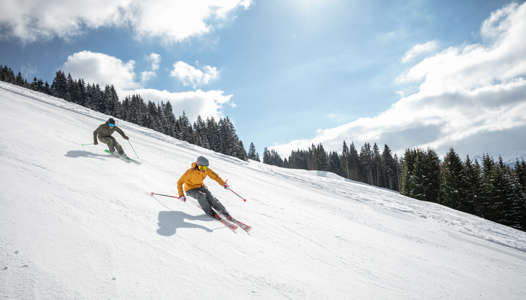 1. Vast ski area
Saalbach is one of Austria's premier ski resorts, with an extensive array of slopes, all of which are easily accessed from Ski Miquel's Chalet-Hotel Christina in Saalbach. With over 270km of pistes, the skiing will feel like it never ends! The ski areas included on your lift pass are Saalbach, Hinterglemm, Leogang and Fieberbrunn, as well as the new link to Zell am See, which offers an additional 77km of pistes. Each area offers something different, with World Cup downhill runs in Hinterglemm, long cruising slopes around Fieberbrunn, and beautiful tree-lined slopes in Leogang, to name just a few of the highlights. The modern lift system gets you around the ski area quickly, which means you can spend more time on the snow and less time on the lifts!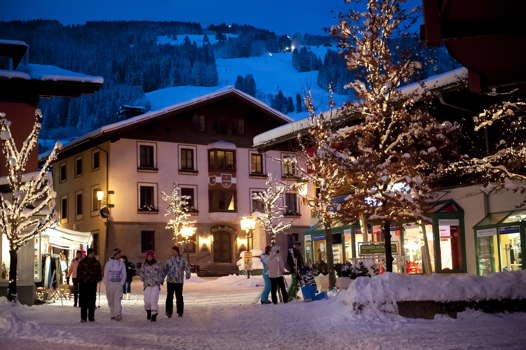 2. Saalbach village
There's no mistaking that you are in Austria when you are walking around Saalbach. Almost every building bears the traditional Alpine styling, and a stream gushes through the centre of the village to join the river at the bottom of the valley. Inside the inviting restaurants, bars and mountain huts you will find welcoming lounges with open fires and delectable food and drinks to enjoy. The iconic church spire in the heart of Saalbach village is always a welcoming sight after a busy day out on the mountain, as it means you will soon be arriving back at the Chalet-Hotel Christina, which was recently noted by The Telegraph in their list of the best hotels and chalets in Saalbach.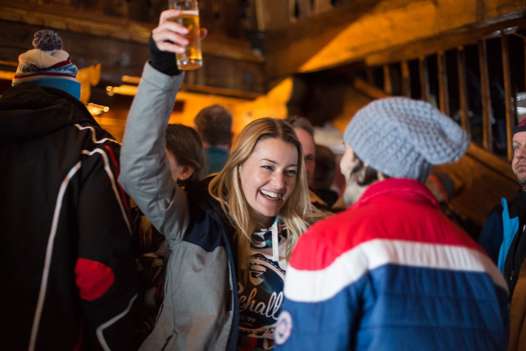 3. Lively après-ski
On your way back into Saalbach at the end of a hard day on the slopes, you can't help but be drawn in by the sounds of the lively après-ski that only the Austrians can provide! Some of our favourite stops include the Hinterhag Alm with its live music every afternoon that is sure to get your ski boots tapping, and you should also visit Bauer's Schi-Alm, which will undoubtedly be playing some classic Austrian après-ski anthems! In the village there are numerous bars to choose from, as well as some superb restaurants. For any steakhouse lovers, be sure to check out Del Rossi, and if you just can't get enough of the great Austrian cuisine then make sure you visit the Schattbergstube for mighty schnitzels and delicious strudel!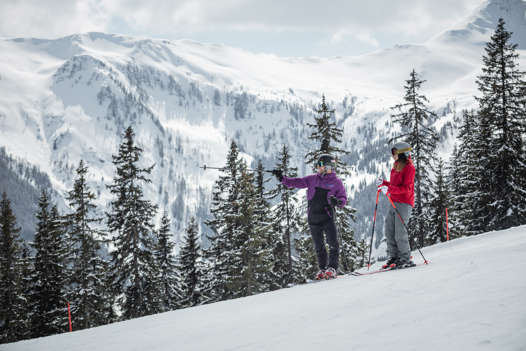 4. The 'Ski Circus'
Unusually for such a big resort, Saalbach allows you to complete a circular tour of the whole ski area and finish up back where you started. With skiing on the north and south faces, you can find perfect conditions whatever the weather, and the valley offers superb early and late season skiing with great snow from December through to April. For those with legs of steel you can try 'The Challenge' by skiing the full Ski Circus in one day, which is not for those who enjoy a leisurely lunch, as it involves 65km of skiing and 12,400m of altitude change and takes a solid 7 hours to complete! Ask our ski hosts about this in resort and they will be pleased to help you with the route.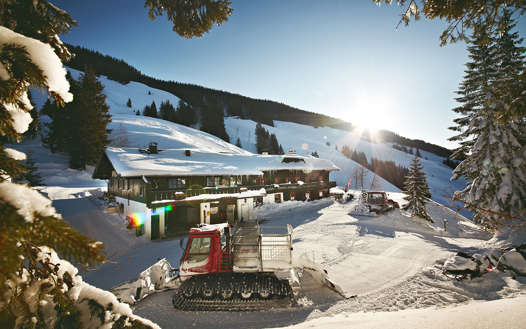 5. The Spielberghaus
For a different kind of adventure on the staff night off, how about trying the trip up to the Spielberghaus? Our Resort Manager will arrange for you take a ride up the mountain on the back of a piste-basher, and when you arrive at the Spielberghaus you will be treated to delicious food and drinks with excellent sharing platters and other tasty treats. With the welcoming staff and a few rounds of the nails game ('Hammerschlagen') you will find it hard to leave, but you will be offered the chance to cruise back into Saalbach village by sledging down on one of their toboggans! It's a great evening out, so make sure you book when you arrive in resort to avoid disappointment.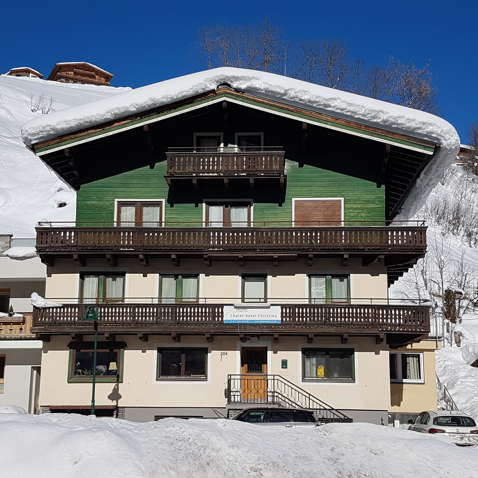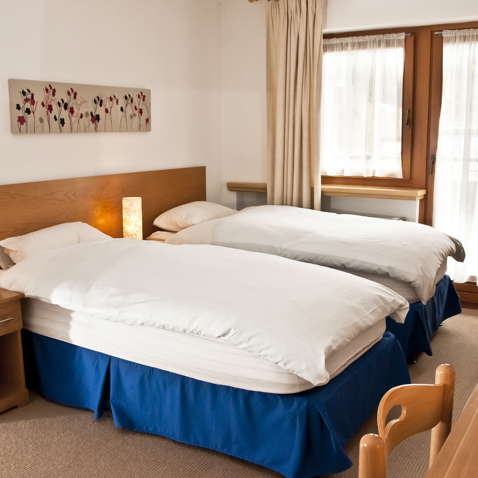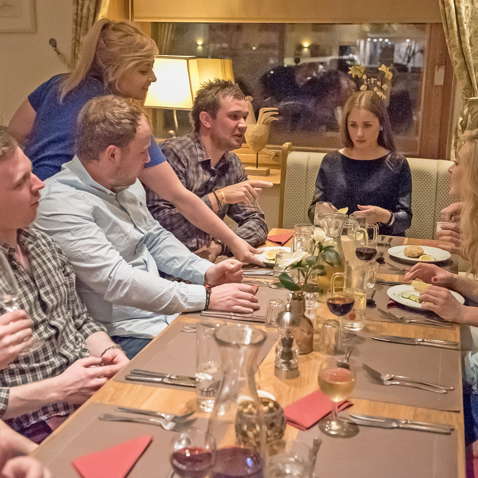 Christina
Saalbach, Austria
Prices From
£865
per person
Offers & News
Get amazing special offers plus all the latest news and updates direct to your inbox