For those that are already in-the-know, skiing later in the season or even right at the end in the final weeks can be a very smart move. Many people seem to think the snow simply disappears from mid-March onwards, but this simply isn't the case and most of our resorts keep their lifts open until at least mid-April, so we wanted to highlight some of the benefits of skiing and snowboarding in the later weeks of the season.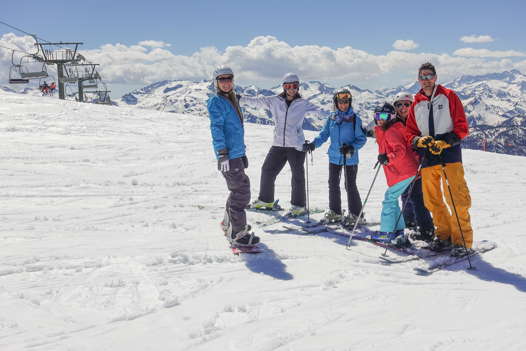 Firstly, if you can ski in March then the holiday prices tend to be cheaper. All our inclusive package prices for the last two weeks of March 2022 are between £625 - £725 per person, which offers you excellent value for money when you consider what's included.
Prices will increase a little as you get into April because of the higher demand due to it being the Easter holidays and the cost of the flights, but families with kids will find the holiday price in April is significantly cheaper than going for the New Year week or the February half term, for example. Some of our resorts will sell cheaper lift passes at the end of March / beginning of April, and some also do good offers for children, which is another way to save money later in the season.
The video below was filmed in Baqueira in late March: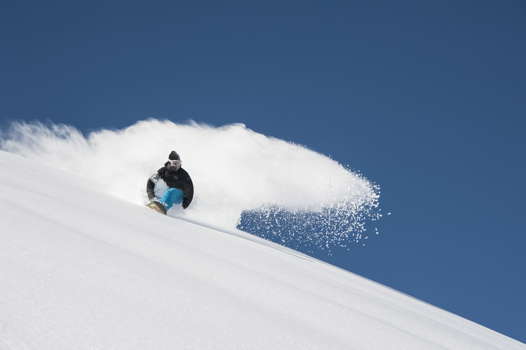 The other big advantage of late-season skiing is that the weather is often better. Whilst many people look to go skiing in January or February to ensure they get decent snow, they also run the risk of bleak weather or exceptionally cold conditions. Those who usually go skiing or snowboarding in March will know that the snow can still be just as good, but often the weather will be a bit brighter, so the chances of scoring nice bluebird days during the week can be higher.
I've lost count of the number of times I've taken my family away skiing for the Easter week in April and we've had a fresh dump of snow, meaning that we've still been able to ride powder in the mornings whilst the kids were having their lessons with the local ski school.
The video below was filmed in Bad Gastein in April: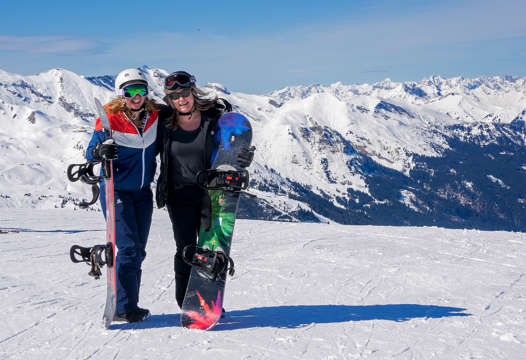 All our resorts tend to receive an average of 10-30cm of snowfall every week over the last 2 weeks of March and the first 2 weeks of April, with 2-4 snow days per week (source: snow-forecast.com), meaning there is still plenty of snow to ski on at that time of year.
The resorts are also exceptionally good at managing the snow, as they work hard to build up a good base on the pistes during the colder part of the season, so that the snow can then last well into mid-April.
Most resorts also now have good cannon coverage for any slopes at lower altitudes that may happen to need them, so you can always be confident of being able to ski back down to the main village.
The video below was filmed in Montgenèvre in April: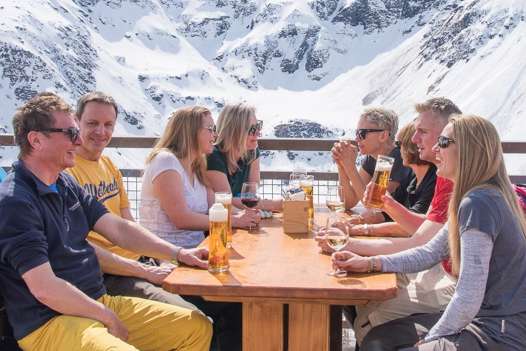 The slightly warmer temperatures towards the end of the season also mean you don't need to wear as much when you're out on the slopes, and it's much more fun being able to ski around in the sunshine with a light shell jacket on, rather than having to try and keep warm in a freezing blizzard, particularly for younger children.
This also means you can more readily enjoy another important part of any ski trip, which is of course the après-ski! You can sit out at lunchtime or after you've finished skiing for the day and enjoy a couple of drinks in the sun just wearing a t-shirt, which is the perfect way to combine an action-packed sporting holiday with a bit of extra sunshine on your face.
The video below was filmed in Saalbach in April: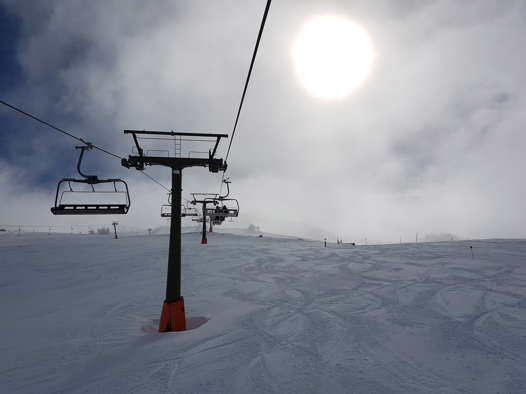 But perhaps most importantly, you will often find that the resorts generally tend to be quieter in March and April than they are in January and February, which means you can benefit from skiing peaceful pistes with virtually no lift queues, and it can often feel like you have the runs all to yourself.
All the photos and videos on this page were taken in late March or early April, and hopefully they will give you a feel of just how good the late-season skiing and snowboarding can be.
Please visit our prices page to check availability and prices for any of our late-season skiing weeks, and please feel free to contact us with any queries you may have about any of our resorts.
Offers & News
Get amazing special offers plus all the latest news and updates direct to your inbox