Magnificent Montgenèvre is a firm favourite with our guests, and it's easy to see why it's so popular. It has terrain suitable for all abilities, and it lies right on the border with Italy, which means you can ski two countries from one resort.

It is less crowded than most other French resorts and it offers superb skiing, as well as great value restaurants and bars, and the first lifts are only a short walk from the Chalet Lucille.

Here are five of our favourite things about Montgenèvre: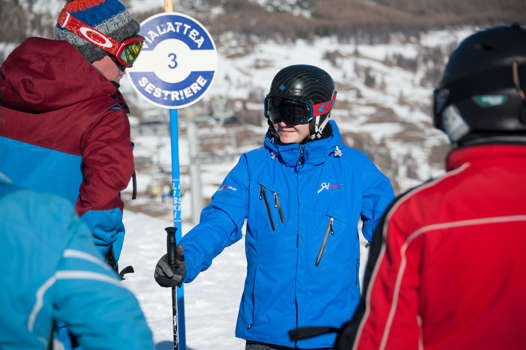 1. Ski to Sauze d'Oulx
Montgenèvre lies on the French border with Italy and on the edge of the 'Milky Way' ski area, which means you have over 400km of skiing to enjoy. Join our ski hosts for our big ski away day to take in the Olympic ski resorts of Claviere, Cesana and Sansicario, before finishing over in Sauze d'Oulx. Take in the stunning Italian scenery and have a go on the women's Olympic downhill run from the 2006 winter games.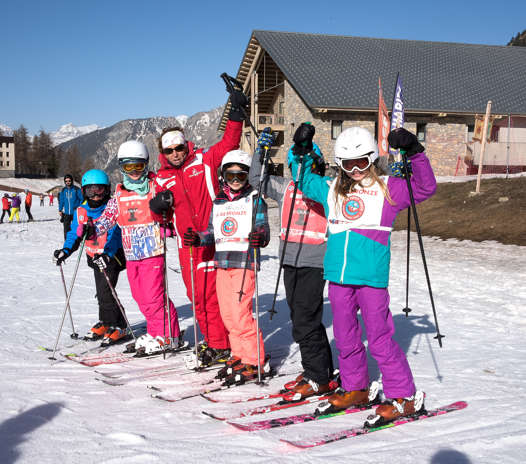 2. Beginner-friendly
The lifts are only a few minutes' walk from the Chalet Lucille and so it's very easy to get out onto the snow, and it's also the perfect place for beginners and younger skiers to gain their first experiences on the mountain. There are some good learner slopes at the base, which make it easy to graduate to some nice green and blue runs for cruising around the resort. The local ESF ski school and their expert teachers are there to help beginners as well as more advanced skiers to make the most of their time on the mountain, and the central meeting point makes it easy to meet up, either before or after the lessons.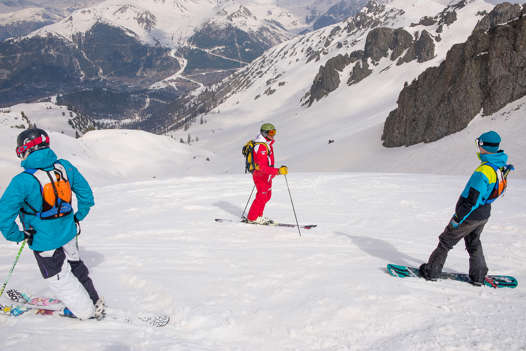 3. Off-piste skiing
Beneath the Rocher de l'Aigle (Eagle's Rock) there is a huge bowl with some sensational off piste-skiing and snowboarding to be had. You can hire a guide from the local ESF ski school and they will help you to explore all the best nooks and crannies that this ski area has to offer. Be sure to keep your eyes open while you are there, as Montgenèvre is one of the favourite playgrounds of the renowned French off-piste legend and gravity-defier Candide Thovex.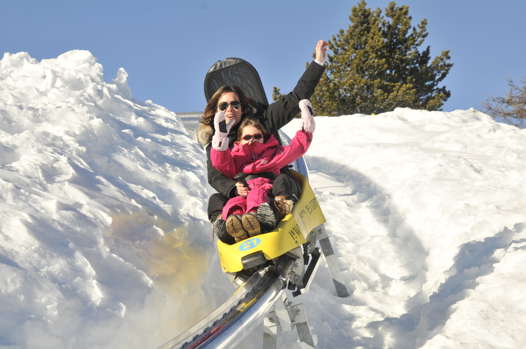 4. The Monty Luge
If you're looking for a bit of extra excitement, the Monty Luge ride is always a crowd-pleaser. Head up the gondola lift on the south-facing side of Montgenèvre, jump into your toboggan at the top and descend over 300m in altitude on the snowy tree-lined track. You control your own speed, so you can go as fast or slow as you like, and it is even lit up at night twice a week for those who would like to experience a nocturnal view of the mountain!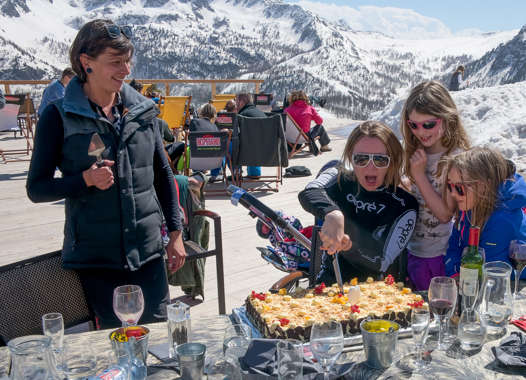 5. Lunch with a view
The view from Les Terrasses is hard to beat, looking out from the 'sunny side' of the mountain over to Mont Janus on the other side of the valley. Accessible by the gondola lift on the south side of the resort, it has a large sun terrace and provides a great menu for your lunch stop. The helpful and friendly staff are always on hand to give you advice on the superb menu and to tell you about any specials. It's a recommended destination during your trip to Montgenèvre, and our ski hosts can't wait to take you there! It is also quite easily accessible for any non-skiers who might wish to join you for lunch.
Where to stay
Montgenèvre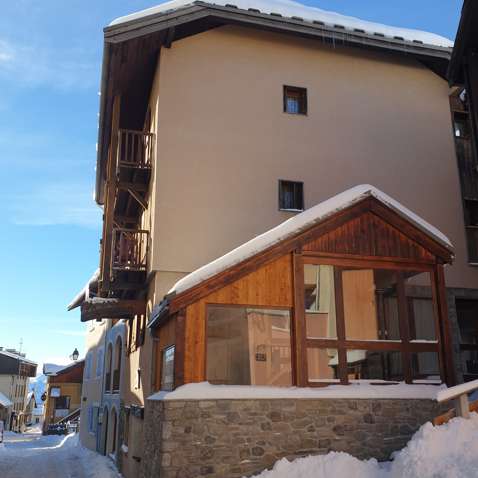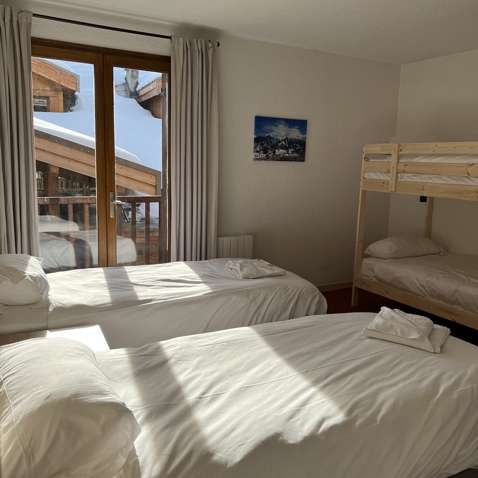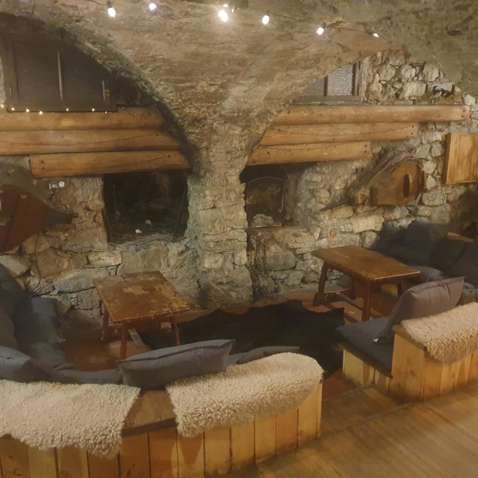 Elise
Montgenèvre, France
Prices From
£597
per person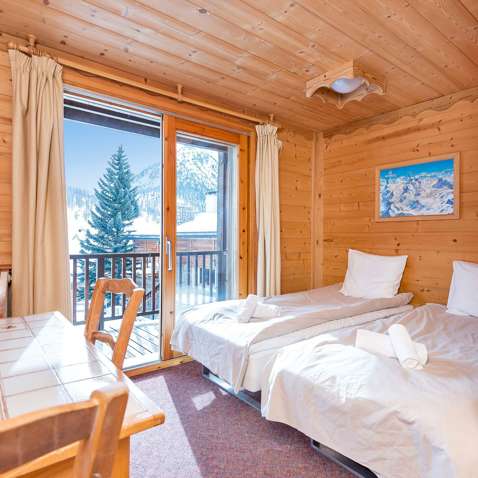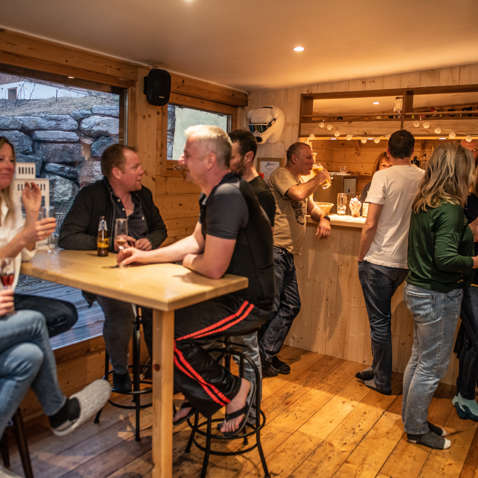 Lucille
Montgenèvre, France
Prices From
£697
per person
Offers & News
Get amazing special offers plus all the latest news and updates direct to your inbox